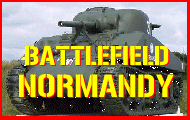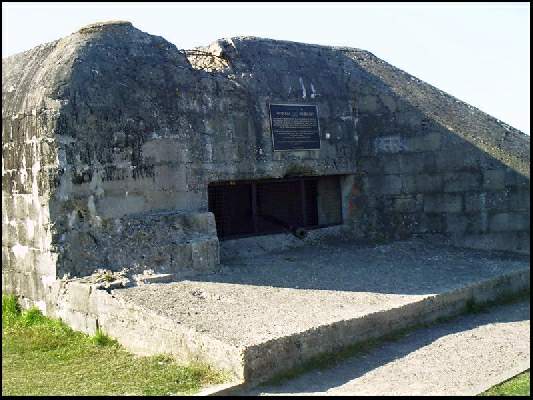 Preface
Because the Allied troops had their greatest losses at Omaha Beach, and a critical battle was fought overthere, the beach became for many synonymous for D-Day. I have received over the years many questions about Omaha and so I decided to give some more insight in the units involved during the landing at Omaha. One page is for the attacking American troops and, this one, is on the defenders side, the German units.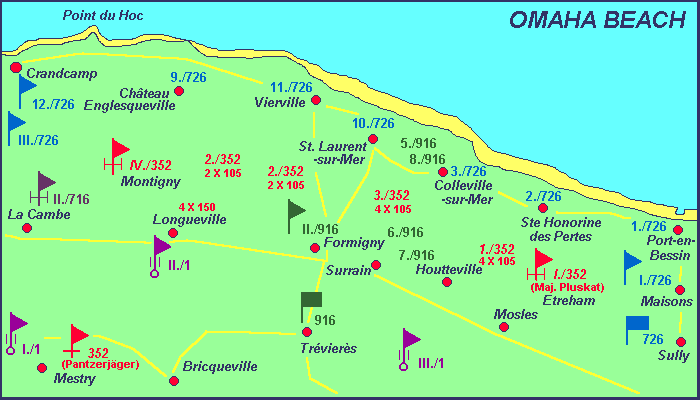 The German defence of Omaha Beach
'Omaha Beach' runs from Port-en-Bessin in the east to Grandcamp-Maisy in the west of this area in the Calavados. But the sectors designated to the attacking troops on June 6th, 1944 lay between Colleville-sur-Mer and Vierville-sur-Mer (with a single sector some miles to the west, at Point du Hoc). This sector was to be defended by the German 716th Infantry Division. During the month of May, units of the 352nd Infantry Division were sent to this area as extra support (which came as a big surprise to the Allied staff). In the landing sector were 15 'Widerstandneste' (running from Wn 60 to Wn 74). These were various complexes which had their guns pointed at the beach of Omaha. Some 'Widerstandneste' were simple built constructions, with some bunkers and trenches, others had massive casemats with heavy guns, like Wn 61 en Wn 62 near Colleville-sur-Mer. Another heavy complex was at Vierville-sur-Mer, WN 72.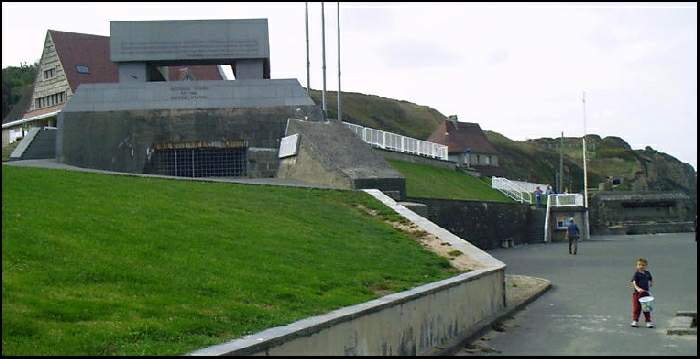 Wn 72 near Vierville-sur-Mer, now a monument for the National Guard
Below is a list showing the strategic places of the German infantry divisions (352 and 716), infantry regiments (726 and 916), infantry battalions (726 and 352 ) and company's (352, 726 and 916), and the 1st Flak regiment as it was deployed around Omaha Beach.
UNITS OF THE GERMAN 352ND INFANTERY DIVISION AND THEIR LOCATION
(from east to west):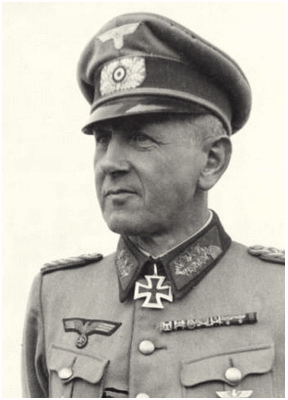 Generalleutnant Dietrich Kraiss, Commander 352nd Infantry Division
I./352 Commando Artillery Gruppe: Etreham (Major Pluskat)
1./352 Company Commando: Houtteville (4 x 105mm artillerie battery)

3./352 Company Commando: between Colleville-sur-Mer and St Laurent-s-Mer (4 x 105mm art.bat.)

7./916 Company Commando: Surrain


916 Regiment Commando: Trévières

II./916 Battalion Commando: Formigny
6./916 Company Commando: Formigny

8./916 Company Commando: between Colleville-s-Mer and St Laurent-s-Mer

5./916 Company Commando: St Laurent-sur-Mer

2./352 Company Commando: behind St Laurent-s-Mer and Vierville-s-Mer (4 x 105mm
artillerie battery) + 2 x 105mm battery near Longueville

IV./352 Commando Artillery Gruppe: Montigny
352 Panzerjäger Gruppe: near Mestry
352 Genie Gruppe: near Ste-Martin de Blagny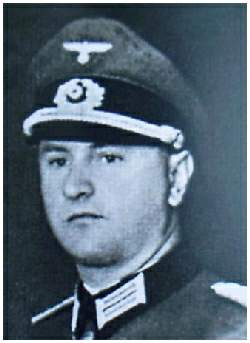 Major Werner Pluskat, commander I./352 Artillery Gruppe
UNITS OF THE GERMAN 716TH INFANTRY DIVISION AND THEIR LOCATION
(from east to west):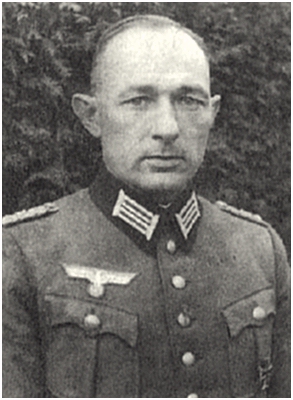 Generalleutnant Wilhelm Richter, Commander 716th Infantry Division (HQ. Caen)
726 Regiment Commando: Sully
I./726 Battalion Commando: Maisons
1./726 Company Commando: Port-en-Bessin

2./726 Company Commando: Ste Honorine des Pertes

3./726 Company Commando: Colleville-sur-Mer

10./726 Company Commando: St Laurent-sur-Mer
11./726 Company Commando: Vierville-sur-Mer

9./726 Company Commando: Château Englesqueville (behind Point du Hoc)

12./726 Company Commando: Grandcamp

III./726 Battalion Commando: Château de Jucoville

II./716 Commando Artillery Gruppe: La Cambe

STURM-FLAK-GRUPPE OF THE GERMAN 84th CORPS:

36 x 88mm Flak

III./1 Sturm-Flak-Regiment Gruppe: near Trévières
II./1 Sturm-Flak-Regiment Gruppe: near Longueville
I./1 Sturm-Flak-Regiment Gruppe: near Mestry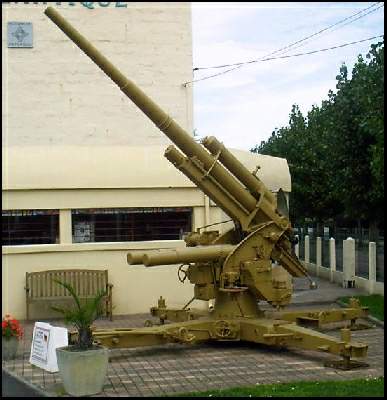 An 88mm Flak cannon
On the next page you find some more in detail of the


American units
that would land on Omaha Beach.

back
---