The German cemetery of Orglandes, a 10 kilometer west of Ste-Mère-Église on the D 24 (and 10km south of Valognes) was built between 1959 and 1961. Initially this cemetery was a place where American and German victims of the Allied advance to Cherbourg were buried. But in 1945 the American victims were reburied in American Cemetery of Colleville-sur-Mer or transferred back to America. In the cemetery of Orglandes remained 7358 German victims, in later years supplemented by the French burial service, until the present number of 10,152.
Bayeux: 466 graves
Bazeville: 326 graves
Tilly-sur-Seulles: 232 graves
Hottot-les-Baques: 132 graves
Fontenay-le-Pesnel: 59 graves
St Manvieu-Cheux: 556 graves
Brouary: 18 graves
La Délivrande, Douvres: 180 graves
Ranville: 322 graves
The Germans lost in Normandy 450.000 men, 240.000 death and wounded (another 120.000 taken prisoner).... Something to think about.
---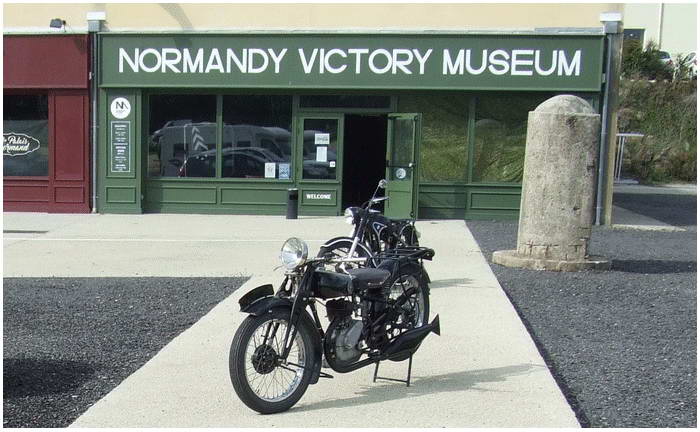 Normandy Victory Museum
In Catz a new museum has risen from the ashes of the defunct 'Normandy Tank Museum, A10'. In the spring of 2017, the 'Normandy Victory Museum' was opened at this spot. Catz can be found at the D974 between Isigny-sur-Mer and Carentan. What has remained from the previous museum, is the possibility of a ride on the outside terrain with an armored vehicle (39 € for 10 minutes). One of the first eye-catchers is a life-size model of a P-47 Thunderbolt fighter-bomber,... it appears that this is entirely made of wood.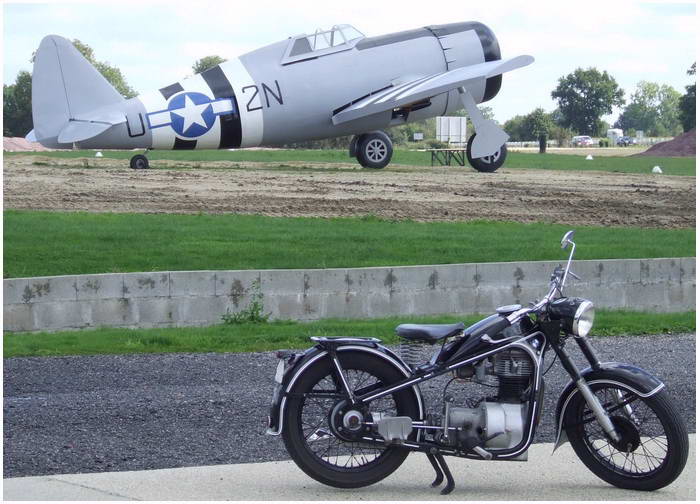 The model of the P-47 Thunderbolt was still in 'build-up' in 2017
Upon arrival there is an arrangement of 'devices' with one can fly or drive virtual (10 minutes for 25 €). In 2018 the entrance fee was 9 € for adults (children under 17, 5 €, under 7 free). The whole setup is that this is a museum that intends to stay. In the museum is a number of large dioramas who have been decorated in with the usual manequines in uniform around vehicles or guns. Perhaps the finest diorama is a scale-built bunker. What is striking is that there is not the usual 'war year' music sounds from loudspeakers as in other museums.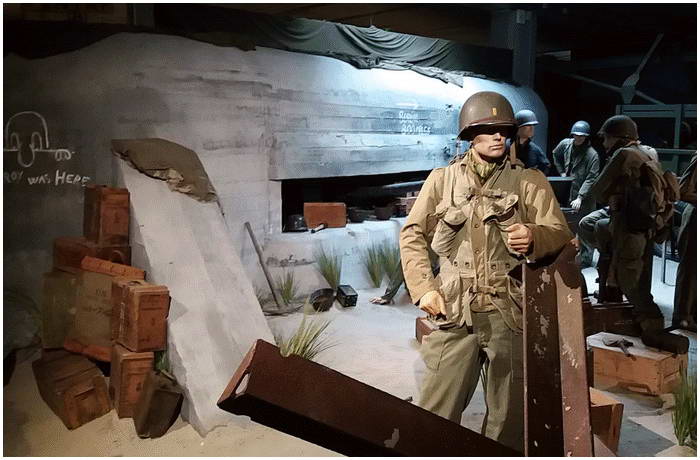 One of the beautiful dioramas
The lack of music is compensated with sound effects of explosions and machine gun fire (which can cause anxiety for very young children). The display cases are full of collections of helmets, equipment, weapons, ammunition, etc. What will appeal to many in this museum, is that one can handle (replica) weapons, such as an MG42, M1 carbine, or a MP 40. You can also fit different helmets in this museum. There is a small cinema room which has wooden kitchen chairs and of which the sound system is very poor.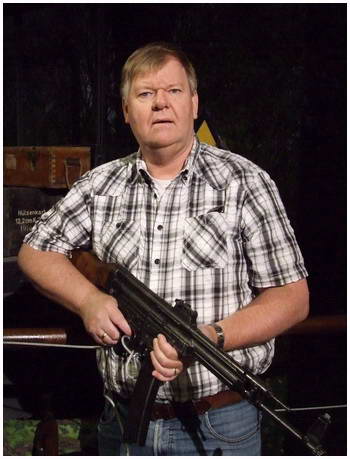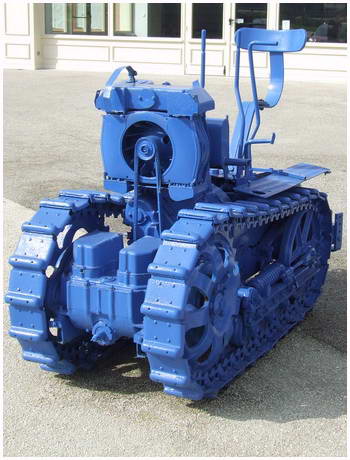 With the StG 44 Sturmgewehr, and a striking tractor
The last piece of the museum has been created with display cases of archelogical finds, even recently from this year. This runs from helmets to even a flamethrower. If there is already a downside about it Victory Museum, then the lack of a theme, or any explanation where some exhibited items come from, or to whom they originally belonged.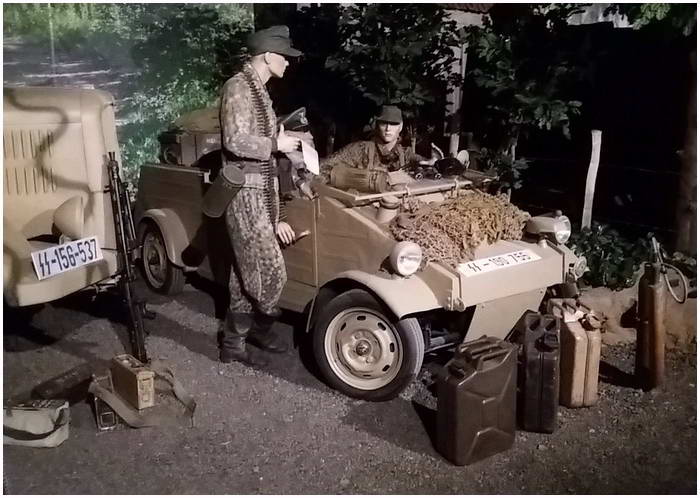 But the museum is still young, and under construction. Very important is the relaxed atmosphere and the extremely friendly people 'behind the counter'. There is a nice store, but not with really spectacular things. The Victory Museum is reminiscent of the 'storage depot' Overlord Museum in Colleville-sur-Mer, however at 'Overlord' they could do with a smile to the visitor, and stop putting the exhibitions behind glas!
At the Victory Museum there is it often 'hands on' and there is still room for temporary exhibitions, which makes visitors willing to return.
Click on the picture below and
continue the trip towards Utah Beach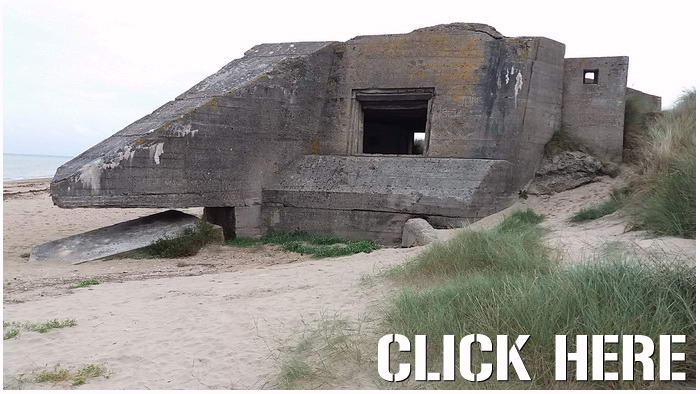 ---